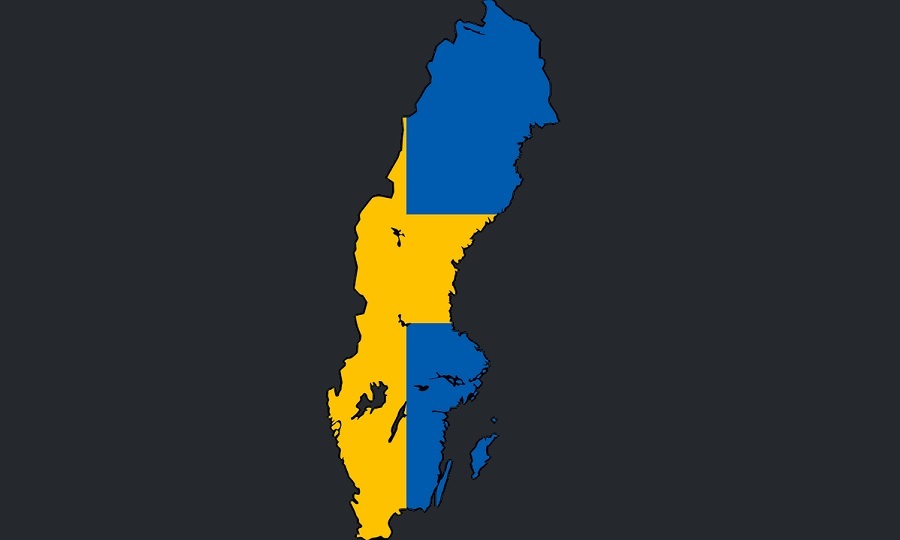 👑 Gambling King's Best Swedish Online Casinos
Gambling In Sweden
The Swedish people have enjoyed the fun and excitement of gambling for hundreds of years. The locals spend much of their time at the land based casinos. While there are just four of them in the country, they have become the venues for entertainment. Because of the limited casinos' options, players have looked for ways to enjoy more games outside of the casino setting. This limited option is the reason why many Swedish people have recently turned to online gambling. For many gamblers in Sweden, this is a growing trend.
Is Gambling Legal In Sweden?
Gambling in Sweden is considered legal, in 2022. Before 2019 gambling was tightly controlled by the Swedish state-run monopoly, Svenska Spel. This control applied to both brick-and-mortar along online casinos. Even though Svenska Spel operated the only legal and licensed gaming site in Sweden, many gamblers did not limit themselves to this one operation. As many gamers looked to other companies for gaming, in 2019, the government decided it would make some adjustments to its laws.
How Is Gambling Regulated In Sweden?
With the changes in the 2019 laws, the Swedish Gambling Authority granted the right to approve licenses to private online operators. The most significant impact of this law was on the over 100 new Swedish online casino operators. The people now have a more extensive array of options for gaming.
Unfortunately, the Svenska Spel still controls the land based casinos except for games in some small bars and restaurants.
Swedish Gambling Currency
The local Swedish population enjoys gambling online at casinos that accept the Swedish Krona (SEK). They appreciate the ability to deposit and withdraw funds in their home currency, avoiding the unnecessary and inconvenient currency exchange fees.
Land Based Casinos In Sweden
The Svenska Spel owns and operates the following popular land based casinos in Sweden:
Casino Cosmopol Stockholm

The casino Cosmopol is located in the middle of central Stockholm and has premises with a profound history.
Here you'll find classic casino games such as: roulette, black jack and poker as well as a wide range of slot machines.
In addition to gambling, this fantastic land based casino also offers a restaurant and several bars.

Casino Cosmopol Gothenburg

The casino Cosmopol Gothenburg offers slot machines and plenty of live games. Gothenburg casino offers traditional games such as Punto Banco baccarat, roulette, blackjack and poker.
No true gamer will pass up the opportunity to play in Texas Hold'em, Seven Card Stud, and even avid poker players would delight in participating in poker tournaments at casino Cosmopol.

Casino Cosmopol Malmo

The casino Cosmopol Malmo is one of the larger casinos in town. It has numerous slot machines available and 32 live tables. Games include blackjack, baccarat, poker and roulette. Poker cash tables such as Texas Hold'em and Omaha poker will appeal to poker enthusiasts. There are specific times when you can play them when it comes to slot machines and live table games.

Swedish Online Casinos
Online casinos and online gambling have become quite common in the last ten years in Sweden. Residents adore internet casinos; due to the law changes that allowed for a more significant number of diverse online casinos, the interest in gaming and sports has grown exponentially in Sweden.
Swedish Slangs For Gambling
Gamble – Spela;
Bet – Slå vad;
Blackjack – Blackjack;
Roulette – Roulett;
Sports betting – Sportspel;
Slot machine – Spelautomat;
Lottery – Lotteri.
Popular Swedish Casino Games
The most popular Swedish casino games are:
Popular Swedish Banking Options
A group of Swedish central banks designed the BankID. This BankID is a new electronic identification method that allows users to conduct online transactions. The bank first issued this type of digital identification in 2003. Swedes quickly took to the method. Many online players use BankID for both real-money gambling and casino wagering.
Besides BankID, other popular Swedish banking options include:
Debit and credit cards;
Bank transfer;
eWallets;
Cryptocurrency.
Swedish Deposit Options
Visa or Mastercard;
Skrill;
Neteller;
EcoPayz;
Ezypay;
BankID;
Bank transfer;
Cryptocurrency.
Swedish Withdrawal Options
Bank transfer;
Visa or Mastercard;
Skrill;
Neteller;
BankID;
EcoPayz;
Cryptocurrency.
Tips How To Find The Best Swedish Casinos
To locate the best casinos in Sweden, you can begin searching online on the best casino review website called GamblingKing.com .
You might also want to look for game graphics, the various payment methods offered and any available bonuses in your search. In addition to this, take note of information about the casino's licensing, which should be readily available. Most legitimate casinos display seals of approval, such as those from independent regulatory agencies. The primary goal of these seals is to guarantee the players can safely play the game.
Land Based Swedish Casinos
Finding a land based casino in Sweden is pretty easy, you can search for the most popular ones in the city you are visiting or ask the residents for a tip.
Online Casinos In Sweden
The best tip on how to find an online casino who accepts Swedish players is to pick one recommended by the Gambling King.
---
Frequently Asked Questions
Is Gambling Legal In Sweden?

How Is Gambling Regulated In Sweden?

Which Is The Swedish Gambling Currency?

Which Are The Most Popular Land Based Casinos In Sweden?

Which Are The Swedish Slangs For Gambling?

Which Are The Most Popular Swedish Casino Games?

Which Are The Most Popular Swedish Banking Options?

Which Are The Most Popular Swedish Deposit Options?

Which Are The Most Popular Swedish Withdrawal Options?

How To Find The Best Online Casinos In Sweden?
---