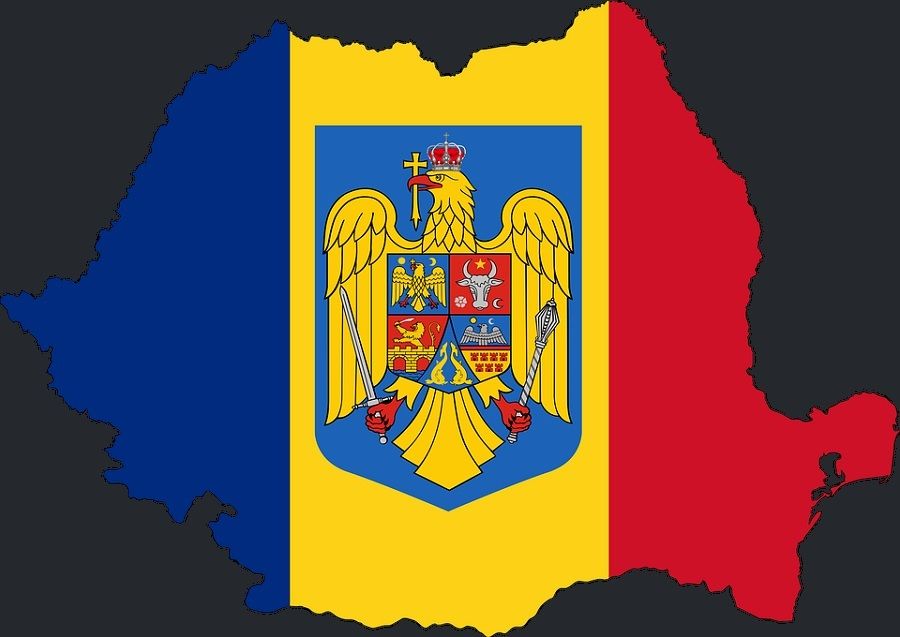 👑 Gambling King's Best Romanian Online Casinos
Gambling In Romania
There is no doubt that Romania is one of the best places in the world to gamble. This idea is because Romanian players have easy access to some of the industry's most up-to-date casino games.
What's more important is a large portion of these games are all fully secure because of the governance of the Romanian officials. Furthermore, the gambling laws are open to most types of gambling, making this country a gambler's dream.
Is Gambling Legal In Romania?
Gambling is legal in Romania and there are several casino options available to players. After the fall of the Communist regime, Romania removed the prohibitions on gambling. With the creation of a new and democratic system in the 1990s, all forms of gambling were made legal.
In 2013, the Romanian Gambling Office was created to comply with European Union regulation and they control the country's land based and online casinos. You can find many of the land based casinos in hotel establishments.
In Romania, the first "gambling house" was founded in 1906 and has been around in various forms for decades. Today there are numerous gaming casinos spread throughout the country.
How Is Gambling Regulated In Romania?
In Article 1 of the Games of Chance Law, the Romanian government is to have sole control over activities on gambling in Romania and the National Gambling Office is to advise on how the administration of the monopoly is conducted.
The National Gambling Office regulates and controls Romanian gambling operations. It can bestow gambling licenses and authorizations, making casinos legal entities.
Romanian Gambling Currency
The Romanian currency, the Lei, is accepted at both online and land based casinos.
Many leading online international casinos now accept payments in the Romanian Lei, bringing greater financial efficiency to the marketplace. By accepting the Lei, these casinos attract more interested players by making things easier. They have also changed to make many of the bonuses and promotions acceptable in this currency.
Land Based Casinos In Romania
Here are the top 3 land based casinos in Romania:
Palace Casino Bucharest

Palace casino in Bucharest is very stylish with an old-world feel to its architecture.
Gamblers can have a great time playing at any of the nineteen tables and over 80 slots within the elegance of the nine spacious casino rooms.
The casino is open the entire day. All the games at this casino are playable in the country's currency as well as the Euro. They offer games like American roulette, Three Card Poker, Blackjack, Caribbean Stud Poker, Texas Hold'em Poker and Punto Banco, to name a few.

Platinum Casino Bucharest

Platinum casino in Bucharest is a great place to relax and do some gambling. The building is modern with a great sense of style.
Gambling at the Platinum casino is a night of fun and pleasure. When dealing with casino slots, there are over 80 different choices of games for players.
Gamers can enjoy playing live Blackjack, Roulette, Caribbean Stud, Baccarat, and Oasis Stud and don't forget about 3-Card Poker and Open Duke to top the night off.

Havana Princess Slot Club Bucharest

There are over ninety gaming machines inside, including electronic roulette and slots. Individual jackpot slots are available on some gaming machines, while others have a multi-slot progressive jackpot.
All the electronic versions of roulette games have a bonus that is offered. The cash-in and cash-out processes have been made easier to handle because all machines operate without coins. Holders of a privilege card are entitled to unique benefits to make the evening a special time.

Romanian Online Casinos
The casinos have gone online, as more people want to play at home rather than in their local neighborhood or grand casinos.
While land casinos continue to have their advantages and ardent fans, particularly among those seeking a complete nightlife experience, online casinos can provide many conveniences and a large game selection.
Romania has seen a significant shift in this direction, aided by the legalization of online gambling.
Romanian Slangs For Gambling
Typical Romanian slang for gambling terms include:
Casino – Cazinou;
Online casino – Cazinou online;
Gambling – Jocuri de noroc;
Blackjack – Blackjack;
Roulette – Ruletă;
Poker – Poker;
Slot machine – Jocuri mecanice or "pãcãnele".
Popular Romanian Casino Games
Romania has one of the least regulated online gambling markets globally, which means you can legally play all of your favorite gambling games.
Popular Romanian casino games include slots, baccarat, roulette, poker, blackjack, Craps, video poker, sic bo, lottery, bingo and Texas Hold'em.
Popular Romanian Banking Options
Romanians' preferred banking options for casino games include:
Bank transfers;
Debit and credit cards;
e-Wallets;
Prepaid cards;
Cryptocurrency.
Romanian Deposit Options
Romanians' preferred method of depositing money into an online casino is:
Bank transfer;
Visa or Mastercard;
Skrill;
Neteller;
ecoPayz;
Cryptocurrency.
Romanian Withdrawal Options
Withdrawals can take a long time, like in bank transfers. Thus, most Romanian players prefer to use:
Visa or Mastercard;
Cryptocurrency;
Skrill;
Neteller;
Other e-Wallets.
Tips How To Find The Best Romanian Casinos
When you're ready to begin playing casino games, you'll want to find the ones that suit you the most. The best approach is to use an online casino guide like GamblingKing.com with a ranking list; this includes all Romanian licensed casinos. From there, you can select casinos that feature the types of games you enjoy with the graphics you want and those that offer bonuses and promotions for new players.
Land Based Romanian Casinos
Finding a land based casino in Romania is pretty easy, you can search for the most popular ones in the city you are visiting or ask the residents for a tip.
Online Casinos In Romania
The best tip on how to find an online casino who accepts Romanian players is to pick one recommended by the Gambling King.
---
Frequently Asked Questions
Is Gambling Legal In Romania?

How Is Gambling Regulated In Romania?

Which Is The Romanian Gambling Currency?

Which Are The Most Popular Land Based Casinos In Romania?

Which Are The Romanian Slangs For Gambling?

Which Are The Most Popular Romanian Casino Games?

Which Are The Most Popular Romanian Banking Options?

Which Are The Most Popular Romanian Deposit Options?

Which Are The Most Popular Romanian Withdrawal Options?

How To Find The Best Online Casinos In Romania?
---