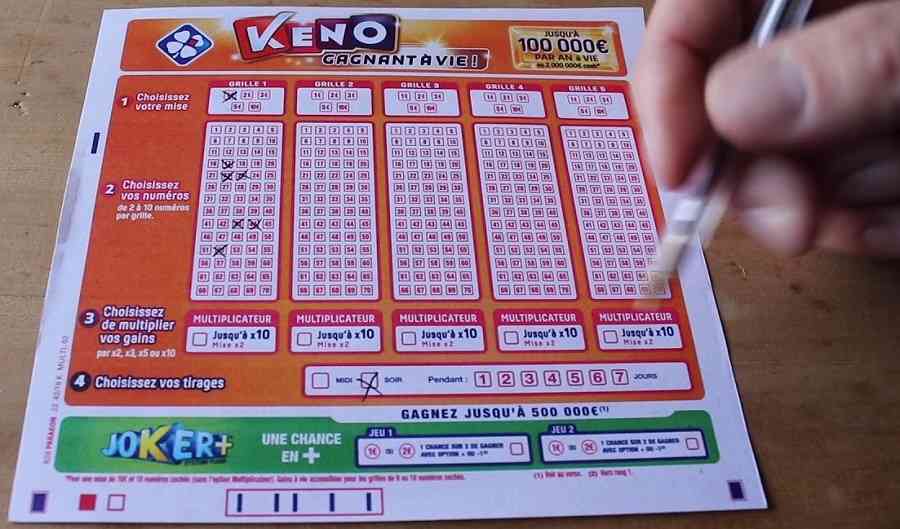 Keno is an exciting game that you can enjoy either at home or in a casino. The goal is to match numbers on your card with the numbers drawn by the computer. You will need to purchase cards before playing and select how many lines you want to play. Keno is a lottery-style game to win big prizes with just one keno ticket.
What Is Keno?
Keno is one of the oldest casino games globally, said to have originated in China at least 2,000 years ago. Today, it remains a popular gambling game enjoyed by players around the globe. The game is played by selecting numbers from a grid and players receive payouts based on how many of the numbers they choose match those drawn by the house. If you know how to play Keno, it can be pretty profitable for you as a player as you can win big prizes.
The Basics Of Keno
Keno is usually played with a minimum of one and fifteen spots per card. The game is won by matching any number from one to twenty on the player's ticket.
Types Of Keno Games
American Keno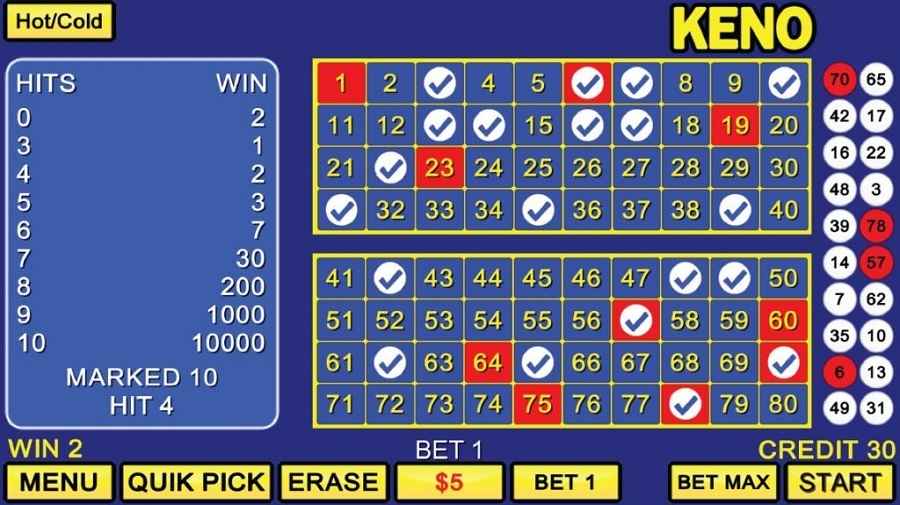 This game is exactly like regular keno but features a higher payout percentage for matches. It is trendy in the United States.
Power Keno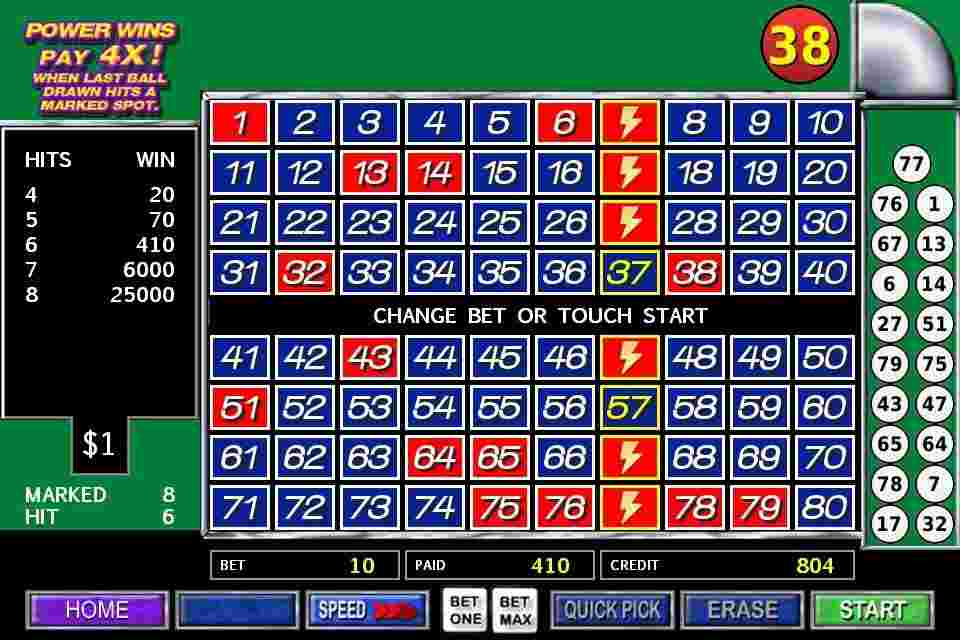 This game offers players the chance to win large jackpots by matching as many numbers as possible on their cards. The odds of winning increase with each number matched.
Multi-Card Keno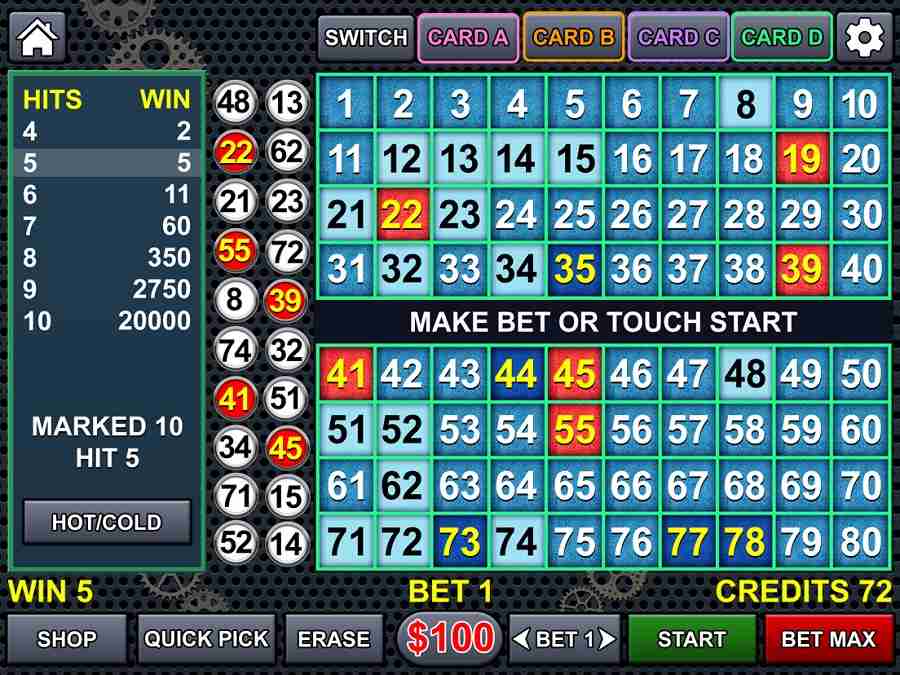 In this game, players can bet on up to four different keno races simultaneously. This is an excellent option for those who want to increase their chances of winning.
Progressive Keno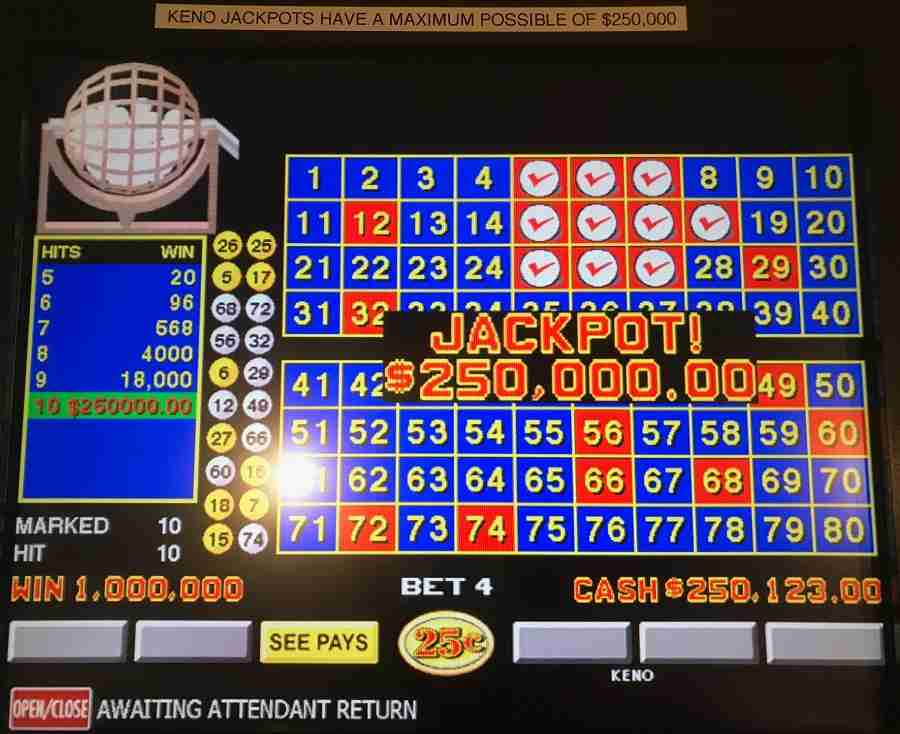 In progressive keno, a portion of each player's bet is put into a jackpot that continues to grow until it is won. This game offers the chance to win huge prizes and has become very popular in recent years.
How To Place Bets On Keno?
There are three types of bets that can be placed in Keno:
Straight up bet. A straight-up bet is where you select one number and win if it is drawn.
Boxed bet. A boxed bet, sometimes called a line or strip bet, allows you to mark three numbers in each row (vertical or horizontal) on your card, winning when the corresponding player's board matches any of them.
Combo bet. Combo bets allow players to place two different types of bets at once: either straight up and boxed together or even/odd and high/low together.
How To Play Keno For Real Money?
To play keno for real money you first need to purchase cards from the keno clerk. Each card has 80 numbers printed on it and costs between 0.50 and 25, depending on the casino. Once you have your cards, choose how many lines you want to play between one and fifteen. Then, mark the numbers on your card that you want to bet on. Each number costs between 0.01 and 0.05, depending on the casino.
Also, the game of keno is then played by selecting 20 numbers from the 80 available on your cards. A computer will randomly draw these numbers and if they match any of the numbers you have chosen on your card, you will win a prize. The prize size depends on how many matches you make and which bet you place. Moreover, the odds for matching all 20 balls depending on how many lines are played, with more lines giving lower payouts for match wins and increasing the chances that they will be matched.
Note that straight-up bets win when only one match occurs, boxed bets win when any combination consists of at least two matches and combo bets combine straight up and boxed to increase your odds but also reduce payouts.
How To Play Keno At A Land Based Casino?
Given that the game's basic concept is apparent, here are step-by-step instructions for playing Keno at land based casinos or homes using betting slips. They're available at any retailer that sells Keno tickets.
A standard Keno bet slip resembles a sheet of paper with 80 numbers. Aside from that, there's a section where you can see the available pricing and quantity of games. You must cross from 1 to 20 numbers based on the instructions after purchasing a bet slip.
It would be best if you gambled on your choices and the number of games you wish to play after marking your favored numbers. You write it down in a different column on your card as well. For instance, if you want to bet 1 on all of your numbers and play ten games with them, you'll have to spend 10. You may also opt to wager on 1-19 numbers out of a total of 20 selections, but this will make it more challenging to keep track of the games in the future.
Give your card to the dealer or Keno vendor after you've chosen 20 numbers and placed a wager and they'll check it in the next game. If you win, you will receive a copy of your ticket showing that you are the owner of the ticket. You have nothing to worry about if you know how to bet sensibly.
When it's time to reveal the winner, a number generator or a bingo-style ball machine will select 20 numbers at random.
Congratulations, you've won the jackpot if they all match your predictions. If just part of your choices matches the winning numbers, your payment will be determined by the type of wager you made.
How To Play Keno At An Online Casino?
To play keno at an online casino first you need to choose an online casino or pick one recommended by the Gambling King. Then you need to register for an account, deposit real money and start betting or you can even play in demo mode.
👑 Gambling King's Best Online Casinos With Keno
Keno Strategies
The game of Keno is simple to play but not so easy to win. Many strategies can be used to play Keno and you will also need to use some luck. Some of the must-know strategies you can use include:
Choosing Your Lines
It is best to play the maximum number of lines when playing keno. Selecting more numbers gives you a better chance at matching all 20 and winning the jackpot. However, it also decreases your odds of getting any matches. Thus, it can be beneficial to bet on fewer numbers if you want to reduce your losses when not hitting anything but still win in most cases when you do get lucky.
Understanding Your Odds
There are many misconceptions about what it takes to win at keno. In reality, no strategy guarantees a win. it's all about chance! However, you can make the odds more in your favor by using one or more of these strategies:
Picking different numbers each time;
Memorizing a sequence of numbers;
Choosing numbers with lots of 1s and 0s.
These tips will help you get closer to winning big on Keno with any luck.
Optimize Your Odds
If you want a head start, stick with odds that offer higher returns and try focusing on numbers like 4-5 or 6 because there is a slightly better chance for success there! It might seem to limit, but winning isn't about what number comes up; instead, it's all about ensuring as little goes wrong when playing this game of luck, which means only landing those combinations where everything falls into place without error from either player's side. Focusing on numbers likely to enhance your chances of winning is an excellent keno strategy.
Avoid Changing Numbers Frequently
To win at Keno, don't change your numbers too often. Many players are drawn to the odds and want a better chance of winning big time, but hold on! There's no such thing as "perfect" or predictable lottery outcomes; all games based solely on events like keno have their set patterns which can be analyzed even if you're not playing them yourself. Since the casinos use a Random Number Generator (RNG), land based Keno machines already have video versions that draw numbers on an algorithmically random principle even though these systems cannot produce outcomes at random due to their unfathomability.
They can make up for this lack of precision by using unique algorithms that allow them to create engaging games with intriguing features like high payouts.
Play with Reputable Keno Service Provider
The right Keno casino can make all the difference in your winnings. But what if you don't know where to start? There's a lot of misinformation on this subject and players who expect to win more frequently will do so by finding just one or two casinos with trusted games for them. those are often some great options. Trusted websites offer various incentives that make gameplay better overall. It is recommended to focus on trusted sites that guarantee fair outcomes from every game played, including keno and have bonuses available during the registration period, which may include a 100% deposit match bonus up until certain limits per player.
How To Play Keno And Win?
Familiarize Yourself With Keno Regulations
It is critical to understand how to play the game, as it is with most forms of gambling. Learn the fundamental rules and variations. Then, before you start wagering real money, discover a location to play for free to gain a feel for the game. A little planning and practice play will help you out.
Understand Your Game
Since keno lounges and games differ to some extent, it's critical to learn about the specifics of the game you're about to play. It would be best to learn about the numbers you may play, the minimum wagers, the possible payouts and the odds of matching numbers.
Look For Keno Lounges That Pay Out More
The payout range in keno lounges is usually consistent from one to the next, but there will be some variance. If you have many Keno lounge alternatives nearby, it's worth your time to visit each one to see which one offers the best payoff. Try another lounge if you've been at one for a while and it doesn't seem to be paying off.
Look For A Keno Game With A Progressive Jackpot
Keno has poor odds no matter what, but a progressive jackpot might be a good gamble if you can be in the right place at the right time. The pot grows over time, giving you the potential to win considerably more than you would in a traditional Keno game.
At Start Bet Tiny
Even though keno is a fast-paced game, winning takes time and patience. You don't want to sit in a lounge for two or three rounds and lose all of your money. Most lounges will allow you to put bets as low as 1, so start there. Once you've gotten into the swing of things, check to see whether the lounge is paying off, and then up your stakes.
Make A Budget For Your Gaming
If you play frequently, this should contain a monthly budget, a budget for each day you'll play and round bets. Even if you're going to play for one day, making a budget for that day is a good idea. You don't want to gamble with more cash than you have and you do not wish to lose any more money than you already have.
Each Round Play Fewer Numbers
This is a complex proposal and not all Keno players agree, but if you play fewer numbers, you'll earn a more significant percentage of the money if you win. It is better to play four digits and win three than win eight numbers out of 10.
Make A Bet Based On The Numbers You Choose
The numbers from 1 to 80 are used throughout the game. You can mark up to 20 digits on your card. Choosing at least four numbers is required in many games. There may be a minimum bet requirement for some game. If you use a video machine to pick them, these numbers will be locked in. In live games, you may have to submit the card to the Keno operator before using it.
Check Your Numbers And Get Your Winnings
Keno pays out based on a percentage table, so the more numbers you obtain from your chosen option, the more you win. Your reward will be immediately recorded in video Keno, but you will need to show your card to the game administrator in live games.
---
Frequently Asked Questions
Which Are The Basics Of Keno?

What Types Of Keno Games Exist?

How To Place Bets On Keno?

How To Play Keno For Real Money?

How To Play Keno At A Land Based Casino?

How To Play Keno At An Online Casino?

Which Are The Best Keno Strategies?

How To Play Keno And Win?
---