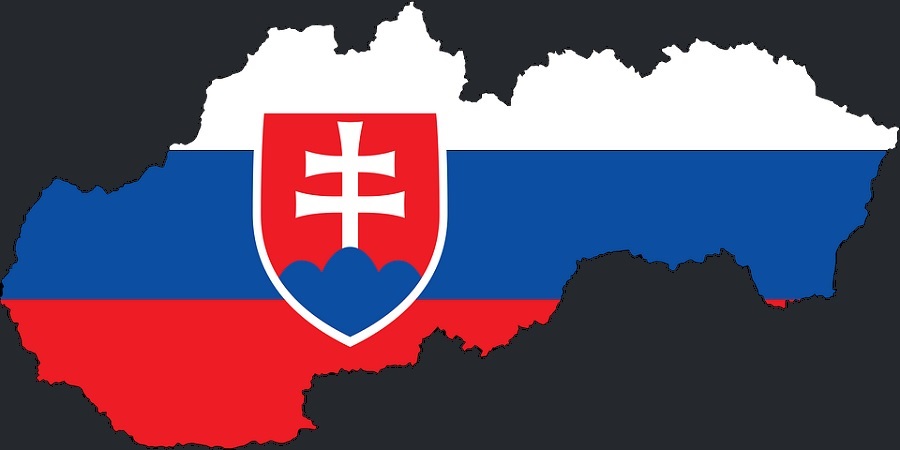 👑 Gambling King's Best Slovak Online Casinos
Gambling In Slovakia
Gambling in Slovakia began in the 1990s with the establishment of land based casinos. There have been many changes over the years concerning the laws. Nowadays, Slovakia has a thriving gambling industry due to the legalization of online and brick-and-mortar casinos.
Is Gambling Legal In Slovakia?
Gambling is legal in Slovakia. The Gambling Act of 2005 was implemented, allowing gambling operations to be regulated and taxed. Slovakia adopted specific gambling legislation in early 2019 to monitor and control the online gambling sector.
Slovakia's president voted against the new legislation, but the Slovak parliament later overturned it.
Today, gambling participation is relatively stable in Slovakia.
How Is Gambling Regulated In Slovakia?
Since 2005, Slovakia has allowed online gambling. The Gambling Act No. 171 of 2005 legalized online gambling while establishing a state-run monopoly on the market. Despite this, the international online gambling industry has continued to enable Slovak customers to deposit and withdraw money over the years. Slovak authorities responded by blacklisting unlicensed operators and blocking access to their websites.
There was a milestone in online gambling legislation in 2019 when a new bill passed. Under the new legislation, private casino operators can now apply for a license to provide their services in Slovakia. While online lottery remains the exclusive domain of the National Lottery, gamers can now legally gamble at some of the world's best international casinos.
Slovak Gambling Currency
Slovakia's gambling currency is the Euro. While making casino deposits and withdrawals in EUR is the best choice for all Slovak players, you can use any currency that your casino and payment provider support.
Land Based Casinos In Slovakia
Here are the top 3 land based casinos in Slovakia:
Banco Casino Bratislava

The Banco casino Bratislava, located in the country's capital city, is the most exciting casino available to visitors to Slovakia.
The casino features a comprehensive selection of games, including poker, slot machines and table games and it is a must-see for any poker enthusiast, as it hosts a series of successful poker tournaments throughout the year.

Olympic Casino Bratislava

Another popular destination for visitors to Bratislava is the Olympic casino, which provides a one-of-a-kind experience for all visitors.
The casino is located within the Radisson Carlton Hotel, making it a must-stay for any poker fan to be close to the action. Some of the more popular gambling games that guests can enjoy are blackjack, baccarat and roulette.

Bluff Casino Zilina

Zilina is one of Slovakia's most beautiful cities and gambling enthusiasts should pay a visit to the Bluff casino. It is one of the area's most popular tourist attractions, with a sizable selection of games readily accessible to patrons. Many people think of this as a good choice for enjoying a night out in the town and here you can get a drink and have fun playing some fantastic casino games at the same time.
The bar and casino are open 24 hours a day, making it the ideal location to wager on all the sporting action. Additionally, there are several HD televisions for watching sports such as football and basketball and the staff is renowned for their prompt and friendly service.

Slovak Online Casinos
Slovakia's gambling laws make it known that there is very little that is prohibited in the way of gambling games. As a result, many people in Slovakia are excited to participate in online gambling. The players are interested in the variety of gaming choices and bonuses that some sites have to offer.
Slovak Slangs For Gambling
Gamble – Hazardovať;
Bet – Stavte sa;
Blackjack – Blackjack;
Roulette – Ruleta;
Sports betting – Športové stávky;
Slot machine – Automat;
Lottery – Lotéria.
Popular Slovak Casino Games
Slovak players can choose from a variety of games. Of course, each player has their preferences, but for the most part, they prefer to play games like slots and table games, as well as sports betting.
Popular Slovak Banking Options
Slovak players have several banking options to choose from when they play at online casinos.
They can choose:
Bank transfers;
Credit and debit cards;
Prepaid cards;
E-wallets;
Cryptocurrency.
Slovak Deposit Options
When it comes to making deposits at online casinos, Slovak players have several options.
The preferred method of the Slovak players to deposit is:
E-wallets like Skrill or Neteller;
Bank transfer;
PayU;
Credit or debit cards;
Cryptocurrency.
Slovak Withdrawal Options
Most websites allow for more flexible options when it comes to making a withdrawal. Typically, you will have the funds paid out by the deposit method you selected at the time of deposit funding. Having the same withdrawal may be possible depending on the deposit method you use, but not all deposit methods offer this, so be aware of your alternatives.
There are a few popular withdrawal methods for Slovak gamblers which include:
PayPal;
Skrill;
Neteller;
credit or debit cards;
Eco Card;
Click2Pay;
Cryptocurrency.
Tips How To Find The Best Casinos In Slovakia
Land Based Slovak Casinos
Finding a land based casino in Slovakia is pretty easy, you can search for the most popular ones in the city you are visiting or ask the residents for a tip.
Online Casinos In Slovakia
The best tip on how to find an online casino who accepts Slovakian players is to pick one recommended by the Gambling King.
---
Frequently Asked Questions
Is Gambling Legal In Slovakia?

How Is Gambling Regulated In Slovakia?

Which Is The Slovak Gambling Currency?

Which Are The Most Popular Land Based Casinos In Slovakia?

Which Are The Slovak Slangs For Gambling?

Which Are The Most Popular Slovak Casino Games?

Which Are The Most Popular Slovak Banking Options?

Which Are The Most Popular Slovak Deposit Options?

Which Are The Most Popular Slovak Withdrawal Options?

How To Find The Best Online Casinos In Slovakia?
---