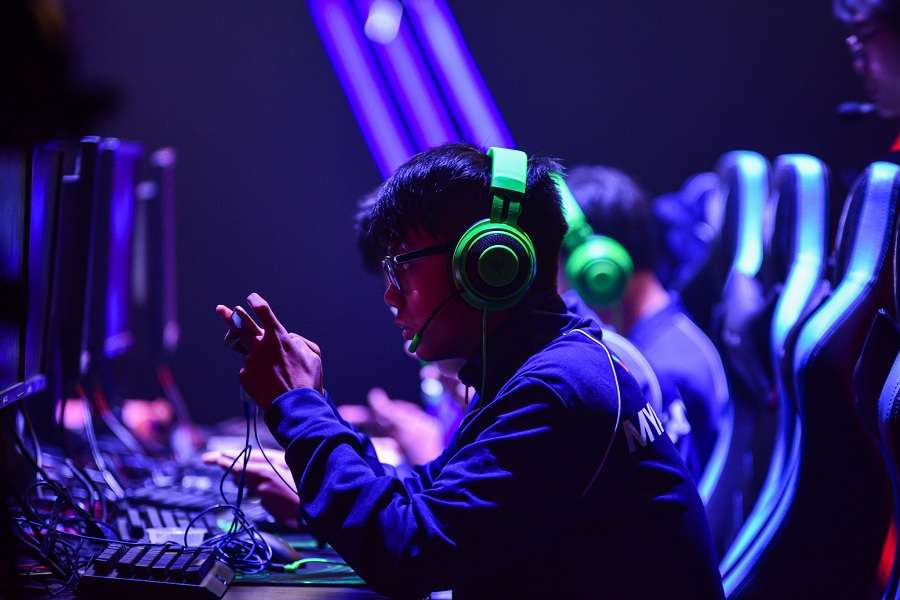 What Is eSports?
eSports, or electronic sports, is a video game played competitively in front of an audience.
This form of competition has grown in popularity over the last decade. It is now one of the most-watched competitions worldwide, with viewership numbers rivaling some major traditional sporting events.
Players compete against each other in various games, often for large prize pools.
The top players can make a good living from eSports, while the industry is also growing rapidly in sponsorships and media coverage.
Examples of eSports are League of Legends, Dota 2, Starcraft II and Hearthstone: Heroes Of Warcraft.
With the rise of competitive gaming in recent years, eSports betting is becoming one of the most popular ways to place bets on sporting events. ESports is a booming industry and there are many opportunities to make money betting on matches. If you're new to the world of eSports betting, this guide will teach you the basics of how to bet on eSports on a variety of platforms, including winning strategies.
The Basics Of eSports
Usually players compete online using a computer. Their goal is to finish 1st by playing against others.
Types Of eSports
Real-Time Strategy eSports
Real-time strategy (RTS) is a genre of video games, usually in the form of a strategy game, in which players must complete various objectives in a real-time environment. Many modern RTS games still retain the element of fast reflexes and strategic thinking. In eSports, real-time strategy games are some of the most popular competitive genres. Besides, professional gamers often compete in tournaments for cash prizes or other rewards. Famous examples of RTS games played competitively include StarCraft II: Wings of Liberty and Warcraft III: The Frozen Throne.
First Person Shooter eSports
Another major aspect of the eSports industry is first-person shooter games, with many gamers finding these to be one of their favorite genres.
A first-person shooter game creates a more immersive experience for players because they can control what they see, where they go and who they shoot. One popular FPS played competitively is CS: GO or Counter-Strike: Global Offensive. These competitions are often streamed live on Twitch, which allows viewers worldwide to tune in and watch professional players face off against each other.
Multiplayer Online Battle Arena eSports
Multiplayer online battle arenas (MOBA), also known as eSports, are a type of online video game in which players compete against each other in teams. These games are typically played on personal computers or gaming consoles and typically feature several playable characters, or "heroes" with unique abilities. The objective is usually to destroy the opposing team's base, or "home base".
MOBA games are incredibly popular among gamers and the genre has grown popular. Some of the most well-known MOBA games include League of Legends, DOTA 2 and Smite. Many top professional gamers dedicate their lives to mastering these games and earning lucrative salaries.
Player Versus Player eSports
Player versus player (PvP) eSports describes a competition between players, usually in video games. This gaming can be conducted in matches between teams of players or individually.
In team-based games, players typically divide into two or more factions and compete against each other to achieve objectives.
Alternatively, in an open map environment where all players are freely roaming as one unit, the purpose may be to kill all the other players. Many online gamers enjoy PvP gameplay because it offers a sense of community and challenge that cannot always be found in traditional single-player gaming experiences.
How To Bet On eSports For Real Money?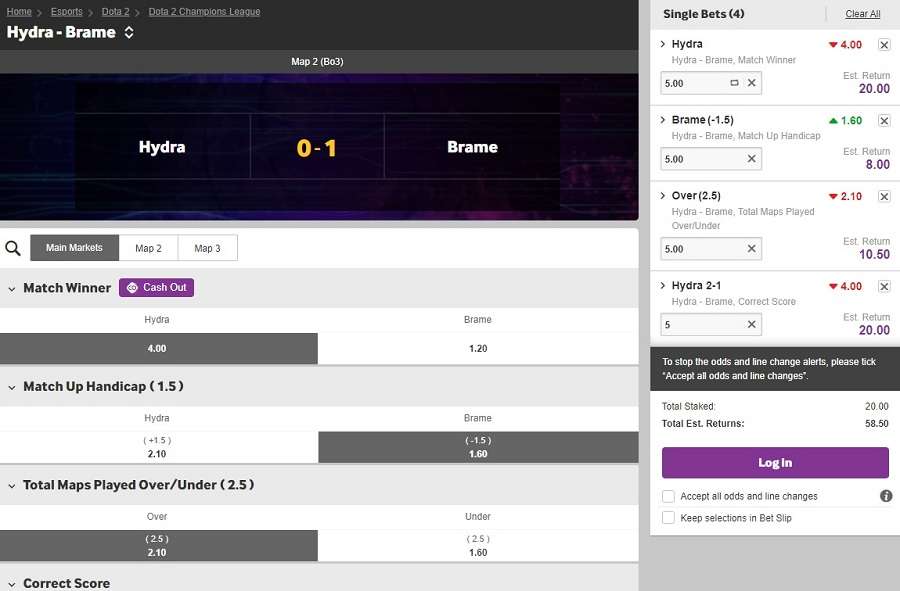 First thing to do in order to bet on eSports for real money is to create an account at a reputable sportsbook reviewed by the Gambling King. Deposit money and start betting on your favorite eSports.
There are several ways to bet on eSports for real money:
Streamers as a bet. Betting on streamers entails placing bets on certain aspects of an eSports player's gameplay as it is being streamed on streaming platforms.
Betting with real money. Real money betting is the most basic eSports betting and is identical to regular sports betting. It's as simple as picking your favorite tournament or event, selecting your market and match and placing your eSports wager. After that, all you have to do is wait for the results.
Challenge betting and social betting. You gamble on the outcomes of games in a group through social betting. Challenge betting is similar in that it involves just two persons, each effectively challenging the other.
Taking a chance on yourself. This is exactly what it sounds like: you can bet on yourself while playing video games and earn real money if you achieve certain goals in eSports games.
Skin and item betting. Skin betting entails employing a betting site's virtual money in some way. This virtual cash is frequently found in the form of in-game objects or graphics for the game or characters. Certain skin betting sites should be avoided since they are usually unlicensed and unregulated and we advise you to avoid any unlicensed sites. You can pick an eSports betting site recommended by the Gambling King.
Pool betting in eSports. Pool betting entails pooling all bets on a specific market and dividing the amount, minus any fees, among the winners.
Fantasy sports betting. There are fantasy eSports bets for your favorite eSports, just as there are fantasy sports bets for numerous traditional sports. It's the same principle: you pick your players and eSports teams depending on how well you think they'll perform. You gain points/cash for your eSports performance in games, whether you win a match or a tournament or you complete a pre-determined objective.
👑 Gambling King's Best Sportsbooks
How To Bet On eSports At A Land Based Casino?
You can also bet on eSports at land based casinos. Get a betting slip, fill it in and give it to the cashier to validate it.
Like online bookmakers, odds for different matchups will vary depending on what game is being played and how popular it is with gamblers. There may even be special bets available such as betting on which player will get the first kill, so make sure to ask an attendant before placing any wagers.
How To Bet On eSports At An Online Casino?
It's simple to bet on eSports online. You may now accomplish everything from the convenience of your own home, eliminating the need to visit a physical casino.
The method of eSports betting online is simple, whether you're mostly utilizing your smartphone or PC for web surfing. It doesn't need a lot of technical knowledge.
Steps how to bet on eSports at an online casino:
Choose whatever bookie you wish to use.
Look into any eSports betting promotions and incentives that are offered.
If you don't have an account yet, create one or log in if you already have one.
Make use of any special offers or bonus codes you've come across.
Validate your address and identification to ensure a seamless financial transaction.
Make a deposit using your favorite method.
Find the eSports betting alternatives you want.
Choose your bet and place your bet.
Press the gleaming "place bet" button.
Congratulations, as simple as that and you've mastered the art of online eSports betting.
eSports Betting Strategies
Make sure you have a financial strategy in place. Establishing a financial strategy is unrelated to whether or not an eSports wager will be successful. A monthly betting budget and a staking strategy are the two components of a financial plan. These characteristics are necessary if you want to transform eSports betting from a fun pastime into a lucrative adventure full of thrills and riches.
Take part in the game. Learning how eSports games are played is essential to betting on them. That is why you must first play the games before betting on them. This implies that before betting on Counter-Strike: Global Offensive or Dota 2, you should learn how to play the games first. Mastering how to play a game might be the difference between a winning and a losing stake. eSports players have long emphasized the need to continue to play the game to be competitive and as a punter, you should strive for the same.
Examine the players and teams. This step is critical for increasing your winnings-to-bets ratio. This is because a thorough examination of how a team or a player has performed before a match may go a long way toward improving your bankroll.
Choose the most reliable eSports betting service. There are several eSports betting platforms and each uniquely entices users. If you want to bet on totals in eSports, look for the betting operator that offers the most markets and the best odds in that category. If you enjoy betting on upsets, on the other hand, you should look for betting sites that provide the best odds to underdogs.
Change isn't anything to be afraid of. The majority of gamblers have a betting strategy and procedure that is unique to them. However, with betting, not adjusting to particular situations might be fatal, especially if you are unable to place a winning wager. That is why, when betting on eSports, it is critical to have a variety of tactics to select from.
How To Bet On eSports And Win?
There are a few ways to maximize your potential winnings for eSports betting:
Make use of bonuses and promotions. Most bookmakers offer a range of bonuses and promotions, so make sure you take advantage of these
Do your research. Make sure to do your research on the teams or players that you're betting on. This will give you a better idea of what kind of odds to bet on and how likely it is that your chosen team will win.
Also, if possible, use multiple bookmakers to get the best odds on your chosen matchup.
Moreover, optimize your betting exchanges. A betting exchange is a website where you can place bets against other people rather than against the house. This can be a great way to get better odds on certain matchups.
---
Frequently Asked Questions
What Types Of eSports Exist?

How To Bet On eSports For Real Money?

How To Bet On eSports At A Land Based Casino?

How To Bet On eSports At An Online Casino?

How To Bet On eSports And Win?
---